You'd think that choosing a tent would be simple. Especially with advancements in technologies, which have given us more choices. Also because camping in tents is one of the most basic ways to sleep outdoors. But the advancements also mean lots more choices for all the different types of camping we might want to do.
We have created this blog, for those that have never been camping before. It will hopefully help you to get a better basic understanding about how to choose a tent. For those, who may not know what to expect. A way for you to sift through an endless haven (sometimes nightmare) of designs and styles to choose from.
When it comes to the best tent, in all honesty, there isn't one (and there will never be). There is no one tent can do and be everything.
We have to work our way through a myriad of styles, types, materials and sizes to find what we need. Here is how we would choose the best tent for us.
To help you, we have come up with some questions and will make a blog, for each, so you can find the best answer for you and your situation. The questions are:
What is the purpose of the tent?
How many people (and pets) are camping?
How much storage space do you need?
What personal comforts must you have?
How far from your vehicle, will you be camping?
In part 1, we will answer the first question:
Part 1 – What is the purpose of a tent?
Knowing why you need a tent is really important, as it will help you to focus on a much smaller range of tents. Some examples are listed below.
Example 1 – Solo Wildcamping
If you are going on a solo wild camping expedition then you will want a tent that is small, light, strong and reliable. You'll be carrying it quite a distance from the car and most likely carrying it to each of your destinations, if you're doing a multiday expedition. Nice, flat spaces to pitch a tent maybe limited and so you want something that doesn't take up too much space. Something like an ultralight 1 person tent like the Terra Nova Laser Pulsar Ultra 1 maybe just what you need.
Example 2 – DofE Award Expedition
If you are going on a school trip, such as on a Duke of Edinburgh's Award Expedition, you will want somethign you can share but small, light and compact enough to carry as you journey. You can't guarantee a nice flat pitch but with good planning you will have chosen good places to stop each day. You won't spend much time in your tent, so you don't need to worry about standing up but you may want some space to store you kit and rucksack. Something like our standard 2 person tents may serve your purpose.
Example 3 – Family Staycation
If you are going on a family staycation, you will need more space for sleeping. You may want separate compartments for people to sleep and an area for cooking or general storage space. It would, most likely, need to be tall enough for you to stand up in and you will probably be quite close to your car. If on a designated family campsite, the chances are your pitch will be flat and well draining. This means, you can go with a heavier tent to give you more options and space. Something like a Vango Iris would be ideal.
Example 4 – Backgarden Camping
If the tent is for your kids to camp in the garden, you probably want something small, single skinned and cheap. You may also want something you can easily put up and take down. Quality won't matter as much because, if something goes wrong, for instance the weather gets bad, the occupants will most likely abandon the tent and head back into the house. We recommend heading down to your local supermarket or catalogue store and getting something from there. Something like an unbranded pop up tent would be perfect.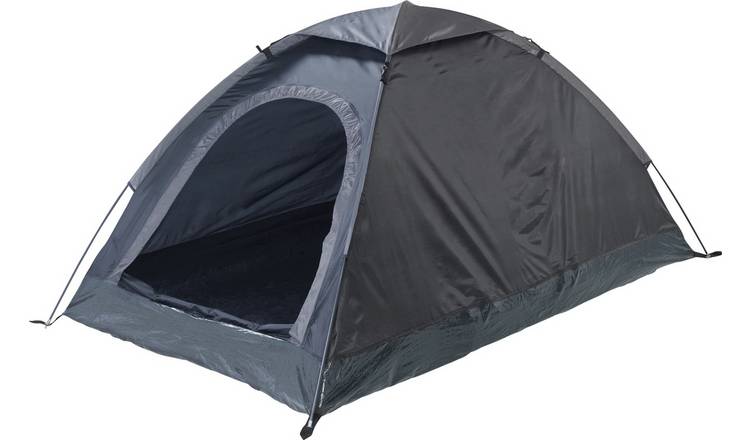 We hope this short blog has helped you to get a step closer to choosing the ideal tent. Be sure to subscribe to our mailing list and follow us on Facebook and Instagram, to be the first to see our follow up blogs on choosing a tent.